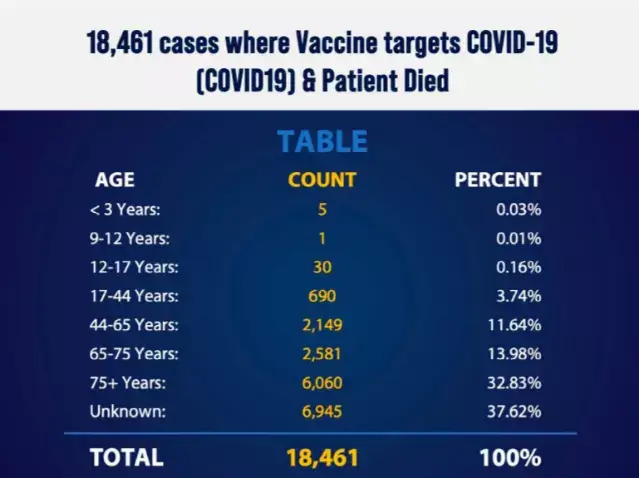 10
Fact ten
COVID vaccine effectiveness
"A study in the European Journal of Epidemiology concluded that there was no difference between jurisdictions that were highly vaccinated and those that had lower levels of vaccination when it came to new COVID infection."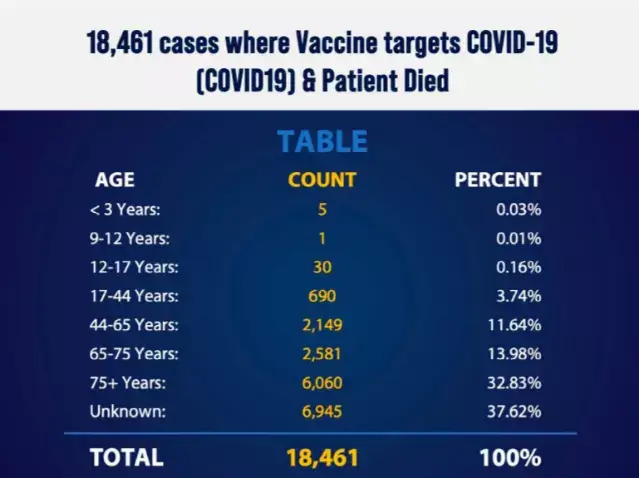 The COVID vaccines were promoted as being the tool that would end the pandemic and return life to normal. Surprisingly the clinical trials for the Moderna
[156]
, Pfizer, AstraZeneca
[158]
, and Johnson & Johnson
[159]
vaccines did not test or even measure the extent to which their products reduce infection.
[160]
So, at the time of receiving the Emergency Use Authorization, there was no study to support the claim that the vaccines prevent infection. This was acknowledged by Moderna and Pizer and the WHO
[163]
. The +90% percent effectiveness was for reducing the the the severity of symptoms, not reducing infections.
After several months the fact that the vaccines do not reduce infections was clear. After comparing 68 countries and almost 3000 counties in the U.S. The European Journal of Epidemiology concluded that there was no difference between jurisdictions that were highly vaccinated and those that had lower levels of vaccination when it came to new COVID infection. In fact, the opposite was found in many instances, that higher rates of vaccination correlated with increased infections.
[164]
This phenomenon was also observed in a comparison between European countries.
[165]
According to Ministry of Health data, during the fourth wave, infections in Israel were found to be at the same rate in the vaccinated vs unvaccinated.
[166]
In the UK vaccine effectiveness actually turned negative, meaning the vaccinated were proportionally getting infected more than the unvaccinated.
[167]
Several published studies support the notion that the vaccine's effectiveness wanes with time. A study in The Lancet showed a dramatic decline in vaccine-induced immunity over just five months.
[168]
Another study found that the decline accelerates after the fourth month to reach only about 20% effectiveness by the fifth month.
[169]
Lest one think that vaccination would reduce an infected person's ability to infect others, reports from Health officials in the U.K.
[170]
[171]
and the CDC
[172]
show this is not the case - once infected, the vaccinated have similar viral loads as the unvaccinated.
The other aspect of the COVID vaccine's effectiveness is in the prevention of serious illness and death. Before examining this aspect, one must consider the issue in the context of other treatments and prophylactics, see early treatments, as well as the absolute risk associated with becoming seriously ill from COVID. Comparing the chances of serious illness between those who have been vaccinated to those who have not - is called the Relative Risk Reduction (RRR). An article published in the prestigious Lancet explains that "RRR should be seen against the background risk of being infected and becoming ill with COVID-19" In other words, RRR does not take into account the general chance of infection, rather, "[The] absolute risk reduction (ARR), which is the difference between attack rates with and without a vaccine, considers the whole population" meaning it provides a more real-world presentation of effectiveness.
[173]
Just as an umbrella is very effective at keeping out the rain it is not any more effective if it's not actually raining.
The ARR for the COVID vaccines ranges from 0.84% - 1.3% depending on the particular vaccine. The authors explain that "ARRs tend to be ignored because they give a much less impressive effect size than RRRs".